Print Edition Highlights - November 26, 2015


ROUTE 15 CORRIDOR
Shape, size and placement of jug handles tweaked
By Peggie Williams

Photo by Curt Werner.
The jug handle to the east side of Cabin Hollow Road was moved from the Cherry Lane side to across the street to allow large fire equipment to better access Route 15.
____ The Route 15 Corridor Transportation Development Committee continues to refine the plans for changes to the road to make it safer. The latest tweaks to the plans were revealed on November 18 at a meeting of state, county and local officials at the Carroll Township building.
____ The most significant changes announced were to the size and shape of the jug handles proposed to be installed at both sides of only Latimore Valley Road and County Line Road, the west side of Hickory Road and the east side of Cabin Hollow Road. At the suggestion of a Latimore Township official, they will now be larger and flatter. This will not only make them easier for larger trucks and farm equipment to navigate, but will allow for longer, safer, distances for vehicles to access the left hand turn lanes when attempting to cross two lanes of traffic on Route 15.
____ The jug handle at Cabin Hollow Road was moved from the northeast quadrant of the intersection to the southeast quadrant. This change was the result of a meeting with representatives from Franklintown Community Fire Company, Citizens Hose Company #1 Dillsburg EMS and York Springs Fire Company. This significant change to the design will allow the large fire equipment better access to Route 15 without forcing the equipment to cross the mountable curbing that will be in place.
See the November 26, 2015 edition of the Dillsburg Banner for details.
---
Remembering Thanksgiving
The holiday almost missed
By Curt Werner

Photo submitted by the Werner Family
The Werner family 1954. Curt Werner, on left, age 5, and his brother, Ken, age 4, eagerly watch their grandfather, Herman, carve the turkey Thanksgiving Day.
____ Ever since the Pilgrims and Native Americans celebrated the Pilgrim's first successful harvest in 1621, Thanksgiving has been a time when families get together.
____ As a child growing up in a small town each year my family would go to my grandparents' house. The adults would sit at a large table in the dining room and the children would sit behind card tables placed in a row in the living room. I could not wait until I was old enough to move to the big table.
____ Once in high school I finally made the move to the big table. That meant I was now with the adults. First crack at the turkey and German potato salad! After a few years, I enlisted in the Navy. Three out of the next four years while in the service, I was able to make it home for Thanksgiving.
____ The one year I missed Thanksgiving was because I had a duty flight the next day and was stuck at the barracks. In 20 years this would be the first time I would be spending Thanksgiving without my family. My friend, Roy, an electrician on the same flight crew, was in the same boat I was and would not be able to make it back to Pittsburgh for the holiday. We both figured our Thanksgiving meal would be from the chow hall.
See the November 26, 2015 edition of the Dillsburg Banner for details.
---
'First a Friend' – New book highlights medical legacy of local family in Africa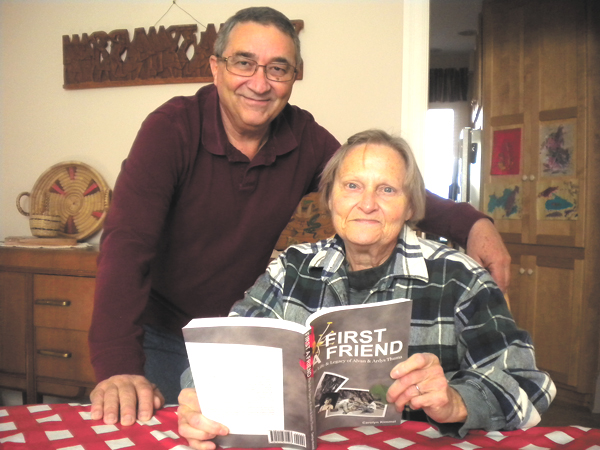 Phil and Elaine Thuma look over the recently-published book about Phil's parents, Dr. Alvan and Ardys Thuma. Alvan Thuma was a medical missionary doctor who established Macha Hospital in Zambia in the mid-1950s. The book is available through Amazon.
____ Dr. Phil Thuma is part Dillsburg, Pa. resident and part Zambia, Africa resident, a dual role that fits him well, given the fact that he grew up in Africa.
____ Phil was 4 years old when his father, Dr. Alvan Thuma, moved their family to Africa, eventually landing in Macha, a small area near Choma, Zambia, in 1954. His dad was a missionary doctor – the first and only doctor in a 40-mile radius. After seeing patients in the mornings, his dad worked alongside the local residents, firing bricks to build the hospital that would bring them good medical care.
____ Today Macha Hospital is thriving, serving a catchment area of about 160,000 people, many of whom walk, bike or take an ox cart across miles of dusty, washboard roads to seek treatment. It's also a center for treatment of two of Africa's deadliest maladies – HIV/AIDS and malaria.
____ The story of the Thuma family and their medical legacy is featured in a newly-released book called "First a Friend," available on Amazon.
Written by local journalist Carolyn Kimmel, who traveled to Zambia for interviews and research, the book takes readers to the land of exotic wildlife and primitive villages. There, "Doc" and his wife, Ardys, offered things never seen in that part of the African bush – hands-on medical examinations, a "magic pill" called penicillin, a community hospital with beds and nurses – but more than that – an invitation to sit at their table and a humble offer to live life together and learn from each other, regardless of skin color.

See the November 26, 2015 edition of the Dillsburg Banner for details.

---
Also in the November 26, 2015 edition:
-Community Calendar
-Obituaries
-Letters to the Editor
-Editorials
-Births
-20 years ago
-Classifieds
---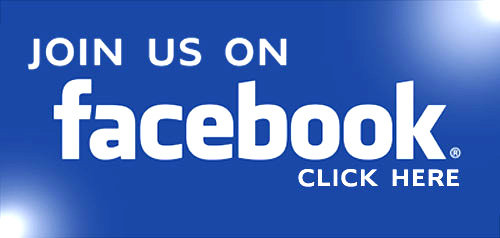 ---
Print Edition Highlights - November 26, 2015

Crusaders defeat Bears 49-21; Northern caps season at 8-4
By Joe Guty



Photo by Mark Ryder.
Northern senior running back Michael Kearney gains a few yards in last weekend's District 3, Class AAA Quarter-Final Playoff game at Bishop McDevitt H.S. The Crusaders defeated the Polar Bears 49-21 but Kearney capped his h.s. career with two touchdowns. Northern finished the year with an 8-4 record and one District Playoff victory.
____With a loss to Bishop McDevitt H.S. last Friday, the Northern H.S. football team's season came to a close. For some senior players, it's the end of the road; for other senior players, they will continue on at the collegiate level. For the entire team, including the underclassmen and coaching staff, the 2015 campaign was a success.
____The Polar Bears were in the hunt for the Mid Penn Colonial Division title and qualified for the District 3, Class AAA playoffs. They also won their first District 3 playoff game in eight years. A total of eight players were named as Mid Penn Conference Colonial Division All-Stars.
____With an 8-4 overall record (4-3 on the road), Northern could not contain McDevitt's speed and depth. The Crusaders' record stands at 11-1 (6-1 at home) as they prepare to host a District 3 Semi Final match up against Solanco (11-1) this weekend.
____McDevitt struck early. Real early as Bryce Hall took the opening kick-off 95 yards for a quick score at 11:46. Northern struck back, however, and advanced the ball well. Northern utilized a quick drop and scored on a 10-play drive at 8:11 as Bobby Shelly bolted into the end zone from 10 yards out.


See the November 26, 2015 edition of the Dillsburg Banner for details.
---
Student-Athletes honored for 2015 season

By Joe Guty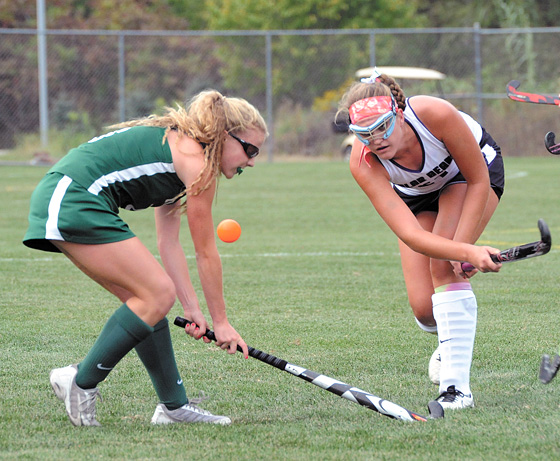 Photo by Curt Werner.


Northern's Kathryn Armstrong, on right, challenges a Central Dauphin player.
____Continuing our coverage of the 2015 Fall sports season, the Northern H.S. cross country teams recognized and honored their student-athletes at its recent banquet. The 10-3 girls' team, coached by Al Houser, just missed qualifying for the PIAA State Championships as they placed fourth in the District 3 - Class AA meet. Ashlyn Stonge was named team MVP and Amber Fogelsanger won the Sportsmanship Award. Katelyn Boyce won the Unsung Hero Award. Elaina Sprigg won her fourth year letter while second year letters were accorded to: Makenna Byers, Hannah Cornett, Jill Naylor, and Ashlyn Stonge. First year letter winners included: Morgan Starliper, Brittany King, Caitlin Tern, Katelyn Boyce, Amber Swaisgood, Amber Fogelsanger, Brianna Hertz and manager Grace Isenberg. Certificate winners included: Taundi Ginder, Ashley Smentkowski, Mary Secord, Lydia Basom, Zada Ricker and Amanda Noll.
____For the boys' team, head coach Dave Ramsey's harriers posted an 8-6 record. Jared Kearns, a District 3 medalist and PIAA State meet qualifier, was named team MVP. Dakota Santo won the Sportsmanship Award. Both Kearns and Santo also earned their fourth-year letters. Paul Feite earned the Unsung Hero award and also earned his second-year letter. Garrett Knoebel and Andy Robyak earned their third-year letters. Second-year letter winners along with Feite included: Nathaniel Sprigg, Matt Simmons and Nicholas Delvecchio. First year letter winners included: Ben Graham, Jeremiah Knight, Devin Freed and Cole Stauffer. Certificate winners were Grant Franko, Brennan McKissick, James Coble, Caleb Andrews, Marcus Jacobs, Ben Brandt, Dan Cummings, Tanner Martin and Daniel Hile.


See the November 26, 2015 edition of the Dillsburg Banner for details.
---
Coach Lehman applauds Northern's season
By Andy Sandrik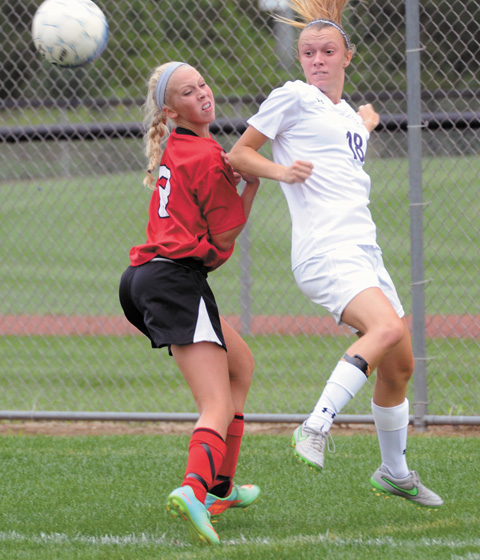 Photo by Curt Werner.
Northen's Emma Fisler (18) gets a little push going after the ball.
____As Seth Lehman puts it, there's only ever one team in the state that can end its season completely happy.
____But that won't stop Lehman, the first-year coach for Northern's girls soccer squad, from being proud of what his team was able to accomplish this season.
____The Polar Bears, who outscored their opponents 97-19, completed their season with a 19-4 record. Northern won the Mid-Penn Capital Division, claimed the runner-up spot at the District 3-AA Championships and fought tooth and nail in the first round of states against Villa Joseph Marie, the eventual second-place finisher in the PIAA.
____All in all, not a bad first season for Lehman, a former Polar Bear player himself.
____"From when I came in the summer time to now, the girls have made amazing strides on and off the field," Lehman said. "They took everything we did in practice or in the classroom and took things to heart. They challenged each other and myself as well."


See the November 26, 2015 edition of the Dillsburg Banner for details.
---

Wolf Tracks
By Dave Wolf



Photo by Karen Wolf.


Deer often seek refuge close to roads.
____ Years ago, I always hunted the entire day whenever possible. I was young, fit and energetic. I loved the snow and biting cold; I embraced it with open arms.
____ Most of the day I would still-hunt, which means taking one step and waiting five. I was told by the Pennsylvania Game Commission officials, that deer were "edge" animals, meaning that hunting back-in was more or less a waste of time.
____ As one that wanted to find out for himself, I began hunting an area filled with so many hollows, that when still-hunting, it took from dawn to dusk. I loved being back in where nothing had tracked the land, not a human footprint to be seen for hours on end, and surprisingly very few if any deer tracks were visible on the fluff of white snow.
____ I stayed high and worked each and every hollow, slowly and carefully, always glancing below me to be certain there were no deer bedded there. I saw a few squirrels back in, a fair number of grouse and a few turkeys, but nothing compared to what I found closer to the edge.
____ Considering there were seven deep and long hollows, fingering their way from a small valley, I found that some deer took refuge in the fourth and most in the third. I counted them from the road, where a few abandoned apple orchards still clung to the hillside. As most hunters know, scouting for deer is all about looking for sign.


See the November 26, 2015 edition of the Dillsburg Banner for details.
---