Print Edition Highlights - August 22, 2013


Biography on unknown artist released
Dillsburg author brings painter's story to light
By Corrine Elliot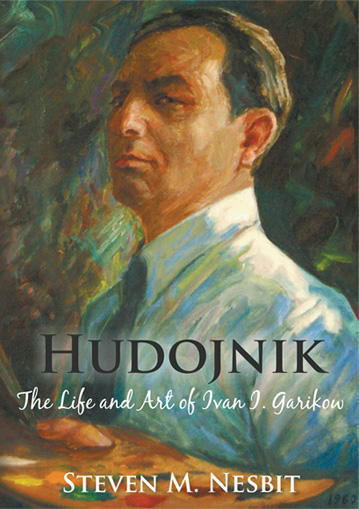 Dillsburg author Steven M. Nesbit explores what Garikow has left behind in his new biography, Hudojnik: The Life and Art of Ivan I. Garikow, released in May.

____Ivan I. Garikow, a classically-trained Russian artist, remained unknown throughout his life in America, but he left behind a collection of emotionally-stirring works of art, and his life's story is one of inspiration. Educator and writer, Steven M. Nesbit explores what Garikow has left behind in his new biography, Hudojnik: The Life and Art of Ivan I. Garikow, released on May 16 of this year.
____Born in 1918, in the small town of Belaya Glina, Garikow was one of the last classically-trained artists to attend the original Repin Academy from 1937 to 1944. After completion of his studies, Nazi Germany invaded Russia, and Garikow became a soldier for the Soviet army. He was captured by Hitler's army and forced to survive as a prisoner of war for the next four years of his life. American troops liberated Ivan's concentration camp in 1944. Garikow fled to Salzburg, Austria where he became one of the city's most popular artists. Soon, he decided to emigrate to America, "the land of opportunity", to find his fame and fortune. Garikow spent thirty years of his life in the City of Brotherly Love. Not only did he have his art to share, but also an incredible story of one man's pursuit of the American Dream. Ivan Garikow died in 1982.
____The biography is described as, "A war story, a love story, a detective story, but most importantly, a story about a man and his art," according to Nesbit, and it "captures not only his stormy and tumultuous life in Europe and America, but also heralds Garikow's unyielding faith, indomitable courage, undaunted optimism and the love for his art."
See the August 22, 2013 edition of the Dillsburg Banner for details.
---
Regan holds first town meeting
Among topics discussed: Teaching standards, infrastructure
By Mary Lou Bytof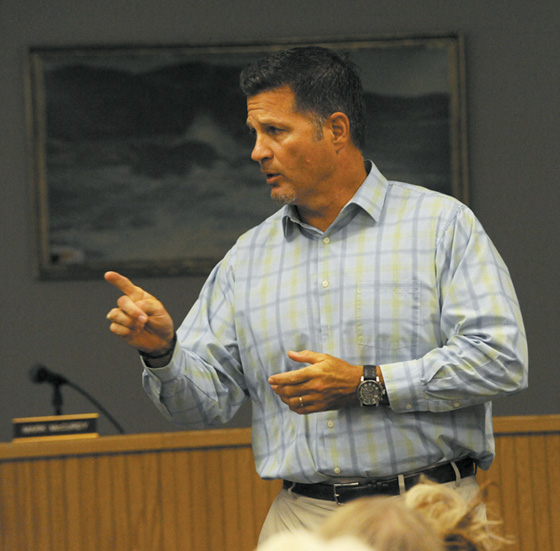 Photo by Curt Werner
State Representative Mike Regan speaks to the audience during his first town meeting held last Thursday at the Carroll Township building.

____State Representative Mike Regan held his first town meeting last Thursday evening in the Carroll Township building. Regan, who has served in the state legislature for seven months, addressed a crowd of citizens who voiced concerns ranging from the national common core standards in education to the deterioration of the state's highways and bridges.
____In addressing questions about the state's crumbling infrastructure, Regan said road repair and construction projects are being delayed as a result of government bureaucracy and lack of funding.
____A constituent said that when projects are delayed because of people putting them on hold for environmental studies, for example, the project becomes more costly to the taxpayer.
____Although residents in the central counties of the state do not benefit as much from mass transit as those who live near Philadelphia and Pittsburgh, mass transit does keep millions of cars off the roads, he said. However, Regan said that the mass transit systems in the state definitely can be run more efficiently.

See the August 22, 2013 edition of the Dillsburg Banner for details.
---
Swing dancing and WWII reenacting Saturday at Dill's
____The Will Fisher Orchestra will perform for the annual USO-style swing dance to benefit NYCHAPS this Saturday evening at Dill's Tavern. Entertainment begins at 7 p.m. with the 16 piece band playing many of the popular hits from the World War II era. This year's show includes a re-creation of Glenn Miller's final radio show as a civilian from the Chesterfield program of September 24, 1942. Those attending should bring a lawn chair and are encouraged to wear period clothes.
____Under the direction of Clair Zeiders, the WFO has performed regularly at the Tavern and the Farmers Fair Queen contest; this past February they added a Valentine's Dance to their schedule. The band is booked to play at Selinsgrove's WWII style hangar dance in September.
____The big band sounds of the WFO were a staple in the entertainment industry of central Pennsylvania during the 1940's and 1950's, but they traveled as far away as Philadelphia playing the era's most popular hits.
____Joan Nesbit Creavey remembers her 5 years as the piano player and singer with the band as busy. "We were never without work and played almost every weekend at American Legions and VFWs in the area." The band was a favorite to play for local proms and they spent many spring weekends at Allenberry doing just that.

See the August 22, 2013 edition of the Dillsburg Banner for details.
---
Manchester man dies in Warrington Township crash

Photo by Curt Werner
Emergency personnel assist at the scene of a two vehicle accident on Old York Road near Fickes Road in Warrington Township Monday afternoon.

____A Manchester man died in a crash Monday afternoon in Warrington Township, according to Pennsylvania State Police.
____Donald Gross, 45, was pronounced dead at the scene by police. Gross died of multiple blunt force trauma, York County Chief Deputy Coroner Claude Stabley said Tuesday morning.
____Police said Gross was traveling southbound on Old York Road just south of Fickes Road at 1:52 p.m. when he crossed the center line and hit a Jeep operated by Larissa Mealey, 23, of York who was traveling northbound.
____Both vehicles sustained heavy front end damage, police said.
____Mealey suffered minor injuries and was taken to a hospital for treatment, police said.
____The road was blocked for several hours until the accident scene was investgated and cleared.
---
Also in the August 22, 2013 edition
____\
___ -Community events
___ -Obituaries
___ -Births
___ -20 years ago
---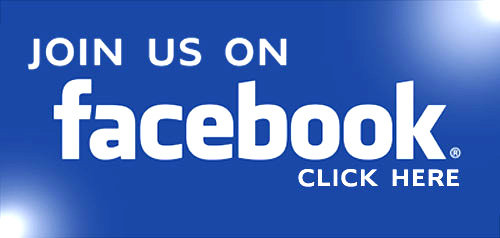 Dillsburg Twlight falls to Mechanicsburg
By Andy Sandrik

Photo by Curt Werner
Dillsburg defeated Mechanicsburg 10 to 2 in the fourth game in the best of seven tying the series at 2 wins a piece. Dillsburg's Jeff Scaramuzzino is safe sliding into third base from a sacrifice fly in the bottom of the fifth inning.

____ Harry Sanders' Dillsburg baseball squad wanted to shock the world in the West Shore Twilight Baseball League finals.
Dillsburg nearly got the job done.
____ But mistakes, not to mention a true champion in Mechanicsburg, kept Sanders' ballclub from winning Dillsburg's first title in nearly 50 years.
____ The Cardinals took the best-of-seven series 4-2 to win their seventh consecutive WSTBL championship.
____ Dillsburg, which finishes its season at 26-20, last won the league title in 1965.
____ Sanders team took the series opener 3-1 before Mechanicsburg struck back for an 8-6 win in eight innings. The Cardinals went ahead 2-1 in the series after winning Game 3 by a 4-1 score. Dillsburg won the fourth game 10-2 before Mechanicsburg finished off the series with 12-0 and 7-4 victories.
See the August 22, 2013 edition of the Dillsburg Banner for details.
---
NORTHERN SPORTS PREVIEW 2013
Bears to host Cougars
By Joe Guty

Photo by Curt Werner
Northern's quarterback Luke Lynes drops back to pass in a scrimmage against West York on Saturday, August 17.

____Friday night high school football under the lights is around the corner.
____Mercifully.
____After enduring the NFL pre-season games, relief is in sight for local football fans as the Northern H.S. Polar Bears host the Palmyra Cougars in the 2013 season opener at Bostic Field. Kick-off is slated for 7:00 PM at Bostic Field.
____Good, fun, no nonsense high school football.
____There will be many newcomers ready to make an impact after an off season of hard work, lifting, running and mentally preparing for a new year. ____
____For the Polar Bears, this season marks the end of the legendary Rick Mauck era and ushers in a new head coach in Garrett Mowery. Mowery has been a Northern assistant coach for nine seasons, played collegiately at Gettysburg College and Lebanon Valley and was a former team MVP and quarterback for the Polar Bears.
____Speaking of new players, Mowery and his staff have some work ahead of them: Only two starters are back on defense. None on offense.
See the August 22, 2013 edition of the Dillsburg Banner for details.
---
Bears to face Canners
By Joe Guty

Photo by Curt Werner
Northern's number one seed is Kennedy Shank.

____ In girls' tennis, Northern H.S. travels to Biglerville this Thursday, August 22 in a non league match-up. On Friday, the Lady Polar Bears are at home against Lower Dauphin for their Mid Penn Keystone Division opener. The Lady Polar Bears' varsity squad had matches slated for Carlisle, James Buchanan and State College earlier this week.
____ "Seven new girls will make up the varsity line up this year., "said head coach Lee Wilson. "Junior Kennedy Shank is a varsity doubles player returning this year at number one. The team is young this year with 11 juniors, four sophomores and one senior."
See the August 22, 2013 edition of the Dillsburg Banner for details.
---