Print Edition Highlights - June 20, 2019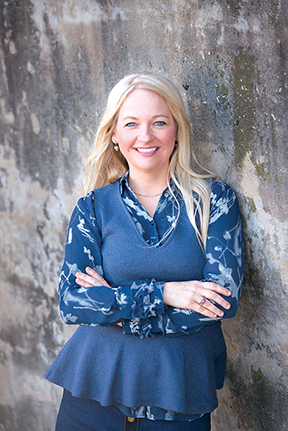 Submitted photo
Jill Van Horn built a thriving medical practice and now hopes to be a successful writer.
---
Dillsburg native spins tale of bad fortune into novels
Madison Seitchik
Dillsburg native Jill Van Horn built a successful medical practice in California and a happy life with her husband and son – a life that turned sour when she fell victim to not one, but two fraud schemes.
Van Horn, whose maiden name was Evans, grew up on Harrisburg Street and is a 1991 alumnus of Northern High School. After graduating from Lafayette College and working at Johns Hopkins, she attended medical school at the University of North Texas Health Science Center Texas College of Osteopathic Medicine.
She opened her family practice in Reading, California after completing her residency in the same town. It was there she met her husband and continued with her practice for nine years, which is when her life turned upside down.
Van Horn, 46, decided that she wanted to do foreign currency trading. She met up with a gentleman from Washington who saidhe was knowledgeable in the business. She felt that she could trust him because of his experience. She began trading in the London market, where all in all, the gentleman was responsible for up to $30 million lost from all his victims.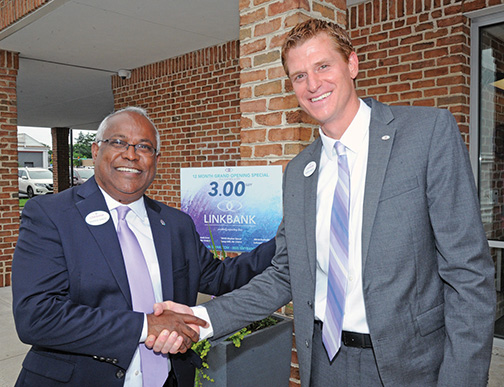 Dillsburg resident opens new bank in Camp Hill
Madison Seitchik
Small businesses and non-profits could benefit from a new bank started by Dillsburg resident Andrew Samuel.
LINKBANK celebrated its grand opening on Tuesday at their headquarters in Camp Hill on Market Street. Client Solutions Manager Micah Davis has spent more than 10 years in the banking business but says this experience is 'totally unique.'
"There was something really missing in Central PA so with community banking; we are getting back to our roots," Davis said. "We can truly have an impact and get back to doing the right thing."
One unique quality LINKBANK offers businesses is going to see them, instead of the business having to come to the bank. Davis says they know how difficult it can be for "mom and pop shops" to do their banking at larger corporations that don't fit their exact needs.
---

With a time of 4:41.18, Northern's Marlee Starliper won the 2019 New Balance Nationals Outdoor One Mile Run last weekend. Leading the race from start to finish, Starliper's runaway victory was her first national title. Starliper will compete next in the 3000 Meter Run in the USATF U20 National Championships this weekend.
Starliper captures National title, Polar Bears compete in NC
Joe Guty
Northern's Marlee Starliper earned a long overdue national title as she won the 2019 New Balance Nationals Outdoor Girls' Championship One Mile Run this past Sunday. At the big post season meet on the campus of North Carolina A & T State University in Greensboro, NC. Starliper crossed the finish line in 4:41.18, comfortably ahead of two Ohio milers: runner up Taylor Ewert (4:48.01) and third placer Emma Bucher (4:49.17). Isabelle Goldstein from Germantown Academy (PA) placed fourth in 4:50.12. Divided over three sections or heats, a total of 35 runners competed in the Girls' H.S. Championship One Mile.
"Without Katelyn Tuohy in the race, I figure that I would be leading from the gun," said Starliper in reference to the New York state distance ace who owns a few national records. "I did my best to focus on a consistent pace and very thankful to have been able to race at New Balance and come away with a win."
In the seeded section, Starliper took it out in 67.63 for the first lap, the half mile in 2:19.34 and three quarters at 3:29.97. Building a 90-meter lead over the rest of the field, an even paced second half brought the Northern star through the finish line tape with the other competitors farther down the track.



For more information see the June 13, 2019 edition.