Print Edition Highlights - May 19, 2016


Visitors to the 2016 Dillsburg PickleFest Arts and Crafts Street Fair looked like they were having a dilly of a time enjoying the entertainment, exhibits and so much food. They snacked on traditional street fair food like fresh French fries, whoopee pies and a variety of sweet beverages. Many stood in line at the Bruster's Ice Cream stand to sample a cup of pickle ice cream, which tasted like vanilla ice cream sprinkled with a generous amount of fresh dill. Unlike fruit ice cream, which contains bits of fruit, alas, there were no pickle chunks in the ice cream. Other visitors opted for the pickle soup served by the Northern York County Historical Preservation Society.
photos by Mark Ryder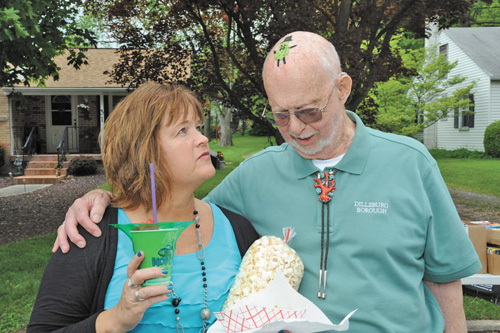 Dillsburg Borough Councilman Hal Anderson wears his pickle spirit on his head.
Jane of Dickie's Dills prepares the plates of dill pickles for the contest at the annual PickleFest last Saturday while the North Mountain Ramblers kick out tunes next to Maple Shade Barn.
For more information see the May 19th, 2016 edition of the Dillsburg Banner

---




The Dillsburg Borough Council last week recognized Douglas Boelhower for almost eight years of service as a member of the borough's Zoning Hearing Board.
The council approved Resolution 2016-4 to honor Boelhower, who served as chairman of the Zoning Hearing Board for most of the time since he was appointed to the board in 2007.
The council appointed Bruce Juergens of Gettysburg Street to fill the remainder of Boelhower's term, which expires on December 31, 2017.



For more information see the May 19th, 2016 edition of the Dillsburg Banner


---
Couple escapes raging fire
by Marie Chomicki
A couple were able to escape without injury after their mobile home caught on fire and burned down Sunday night May 15 in Dillsburg Borough.
"It appeared to be an accidental electrical fire," Dillsburg Fire Chief Scott McClintock said, which the Pennsylvania fire marshall confirmed Monday morning. McClintock said there was heavy damage inside the front doorway in the center of the mobile home.
The fire was dispatched at 11:22 p.m and was called in by the homeowners, Chris and Betty Klugh.
"The fire was well involved," McClintock said when his units arrived on the scene at 58 Aspen Road in Pin Oak. "Fire was coming out both sides in the middle," he said.
photo by Mark Ryder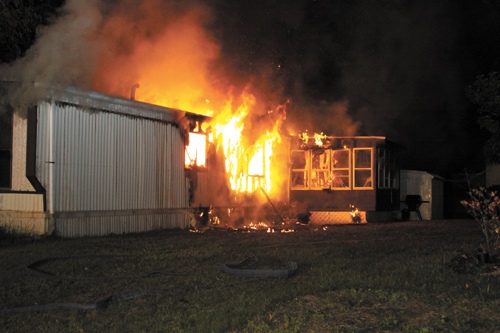 Fire rages through a mobile at 58 Aspen Road, Dillsburg Borough Sunday night May 15.
---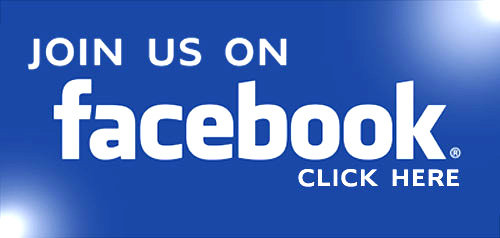 ---
Print Edition Highlights - May 19, 2016



For the first time since 2008, the Northern H.S. Boys Volleyball team is headed to District III play. Ranked fifth out of the 10 Class AA teams that have qualified, the Polar Bears received a bye for this Thursday's opening round. They are slated to play Lancaster Mennonite in the Quarterfinals on Monday, May 23 at a site to be determined.
It has been a stellar year for Northern and a team that had gone 5-13 last season.

Photo by Curt Werner

Northern's Matt Brekosky bumps the ball.
For more information see the May 19th, 2016 edition of the Dillsburg Banner

---



Northern
finishes strong
Cruises into playoffs
by Andy Sandrik


The Northern baseball team has had its share of ups and downs this season, but with the District 3-AAA postseason set to begin on Monday, the Polar Bears are coming in hot.
Northern earned a couple of mercy-rule victories last week, dispatching Milton Hershey 15-0 in four innings on Thursday before completing a rain-delayed game with Shippensburg on Monday with a 12-2 victory in five innings.
The Polar Bears (14-6, 9-3 Mid-Penn Capital Division) checked in at No. 10 in the latest batch of district rankings and are waiting to see who they will draw in Monday's first-round game.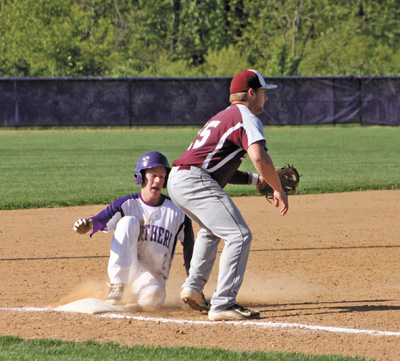 Ken McKeever slides safe at third base during Monday's game against Shippensburg. Northern won 12 to 2.
Photos by Mark Ryder

Coach Brian Robison congratulates his son Curtis who made a two-run home run during the last play of the game.

For more information see the May 19th, 2016 edition of the Dillsburg Banner
---