Print Edition Highlights - February 14, 2019
Photo by Curt Werner
Human remains wrapped in plastic bags inside a freezer were discovered on the property at the end of this driveway at 40 Kralltown Rd., Warrington Township Feb. 7. Police believe the remains are of a woman. Manor of death and identification of the body have not yet been determined.
Identification of human remains still a mystery
Marie Chomicki
A week after discovery, police are still searching for clues to identify the body found hidden in a freezer outside a Warrington Township home—and a cause of death.
They did, however, locate the previous owner of the home, Cynthia Carolyn Black, now a resident of York Haven, who said she owned the home prior to foreclosure and cared for her grandmother there.
The grandmother, identified by Pennsylvania State Police as Glenora Reckord Delahay, is the possible victim of this investigation, according to an affidavit filed by state police.
The gruesome discovery of human skeletal remains in black trash bags inside a chest freezer was made on Feb. 7 by prospec- tive homebuyers inspecting the property at 40 Kralltown Rd., according to the affidavit. PSP York said the call came in at 5:03 p.m. "The caller related they could see human bones," police said. A blanket was placed over all the bags, the docu- ment stated.
The freezer was in an outbuilding on property currently owned by Fannie Mae Bank and Trust, police said. Troop J Major Case team was activated and responded along with Chief Deputy Coroner Claude Stanley, of the York County Coroner's office. A search of all outbuild- ings, sheds, barns, vehicles, a single-story brick home and surrounding land on the property went well into the night and next two days.
---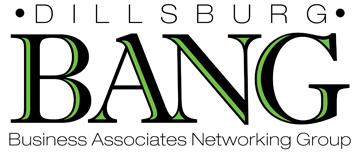 Dillsburg BANG (Business Associates Networking Group) is a business networking group for businesses in the Dillsburg and West Shore area. New members are welcome. Meetings are every other Tuesday at noon for lunch at Hoss's Steak And Sea House, 61 Gettysburg Pike, Mechanicsburg. Our mission is to build relationships and grow our businesses through networking and giving leads.
Photo by Curt Werner
John Kostukovich, owner of Kostukovich Financial Group, LLC, knew in high school he wanted to be a certified public accountant.
Kostukovich Financial Group, LLC
Personalized attention adds up to financial gain, firm says
Peggie Williams
Kostukovich Financial Group, LLC started like so many American small businesses, with a passionate proprietor and a home office. It has grown to staff of nine with a stable of consultants.
"I was never afraid of numbers," said John Kostukovich, who knew in high school he wanted to be a certified public accountant. "There are only ten of them."
The graduate of Cedar Cliff High School went on to Indiana University of Pennsylvania and settled into a job as corporate CPA. But he wanted to work with people not corporations, so 26 years ago he went out on his own as a public CPA.
Kostukovich Financial Group offers the "standard package" of accounting services, from tax preparation and payroll services to bookkeeping and IRS problem resolution. The business also offers a unique service— they work with clients who want to go out on their own and start a small business like Kostukovich did.
"I learned a lot from doing it for myself," said Kostukovich. "I became a much better CPA when I started my own practice."
---

Polar Bears eager to make splash at sectionals
Andy Sandrik
The wrestlers from Northern spent their last peaceful weekend together in a stressful situation: Trying to free themselves from an Escape Room in Lemoyne. Josh Murray's boys worked together, solved the puzzle and escaped just before their time was up. It was a fun, team-building experience dif- ferent from anything Murray and the Polar Bears have tried before. "We got the idea from our booster club president," Murray said. "It's different and unique. It got the kids to bond and work together." It was Northern's last true team activity of the season. This weekend, the Polar Bears begin the individual postsea- son with the Section III-AAA Tournaments. And there's no escaping what Murray calls the toughest section in District 3.





For more information see the February 14, 2019 edition.