Print Edition Highlights - May 21, 2015



PRIMARY 2015: Local results are in
By Peggie Williams

Photo by Marie Chomicki.
Political signs dot the lawn of the Carroll Township Municipal building Primary Election Day.
____ Franklin Township residents made a major change to their board of supervisors during the primary election held on Tuesday May 19 when they chose Kevin Cummings and Michael Ryan over long time incumbents Don Lerew and John Shambaugh. Even though this is only the primary, with no Democrats running to oppose them. These results will be final unless a write-in candidate unseats one of them in November.
____ In a field of four Republicans, Carroll Township residents have sent incumbent Bruce Trostle and challenger Brian Schmick onto the November elections. This is Smick's second attempt to get on the board. He ran unsuccessfully in 2013. They defeated Richard Harner and former supervisor Paul Walters. Lone democrat David Holmes also moves onto November to vie for the two open seats on the board. There were 38 write-in votes on the democratic ticket, but it will take a while to be verify to see if any one gained enough to move on to the November election.
____ Warrington Township council will have a new face. Republican Thomas Hawkins unseated Vicki Stoner. He will continue onto November along with George Defrain, III. But once again there were no democratic challengers to oppose them, so these results will be final unless a write-in candidate unseats one of them in November.
____ Only 51 Franklintown Borough voters turned out to chose who will fill four four-year terms and one two year term up for grabs on borough council. Incumbent Republicans Tony Vasco, Dick Blouch, Doug Isenberg and Rodney Stein will be on the November ballot. They will be challenged by Democrats James Kilgore and Dale Kemper. Democrat Gerald Ulrich will run unchallenged in November for the two year seat.
See the May 21, 2015 edition of the Dillsburg Banner for details.
---

Photo by Mark Ryder.
Poppy Princess Lorraine Reever, who raised over $100 at the Dillsburg American Legion selling remembrance poppys, stands with WWII veteran Ken Baker of Dillsburg, who served under General Patton and fought in the Battle of the Bulge.
All proceeds from poppy sales benefits the rehabilitation of veterans. The remembrance poppy was first adopted in 1921 by the American Legion to commemorate American soldiers killed in World War I (1914–1918).
Today, the American Legion Auxiliary distributes crepe-paper poppies in exchange for donations around Memorial Day and Veterans Day.
---
Dillsburg man victim in double murder-suicide

____ A Dillsburg man, the victim of an apparent murder-suicide in Carroll Township, Perry County died early Sunday morning. Another victim remains in critical condition. The alleged shooter was found dead at the scene.
____ Michael Lloyd Deimler, 25, of Enola, is believed to have shot the two people in the 100 block of Pisgah State Road around 5 a.m., according to Pennsylvania State Police.
____ Thad Garrett Gayman, 23, died at Hershey Medical Center, police said. Taylor Ann Jacobs-Deimler, 23, of Enola was taken to the same hospital.
____ Deimler was found dead at the scene of an apparent self-inflicted gunshot wound, police said.
____ The shooting remains under investigation.
---

Photo by Mark Ryder.
With the big scissors is Mayor Wendell Hollinger cutting the ribbon to officially open Preferred HealthStaff at 8 N. Baltimore Street. Pictured from left are Valerie Pleszewicz, administrator; Bret Garretson, vice president, corporate location; Donna Moyer, founder and CEO; Hollinger; Jody and Jerod Willow, co-owners of the new Dillsburg location and Sherry Sentz, administrative assistant. Seeing a need for care beyond traditional nursing and services after her mother became ill, Moyer founded the first offices in Fairfield.
---
Also in the May 21, 2015 edition:
___
___ -Community Calendar
___ -Obituaries
___ -Letters to the Editor
___ -Editorials
___ -Births
___ -20 years ago
___ -Classifieds
---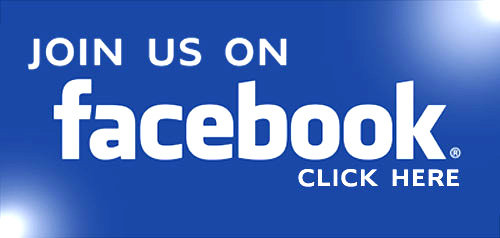 ---
Print Edition Highlights - May 21, 2015

State Meet next for Polar Bears
By Joe Guty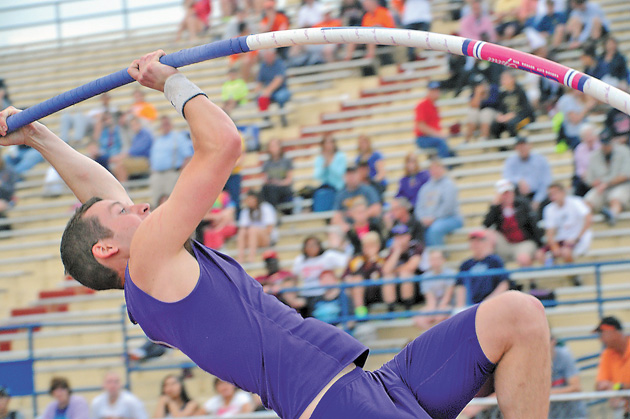 Photo by Curt Werner.
On Friday, May 15, Northern's Keith Steele pole vaulted his personal best at 15' to win the gold medal in the District III Track and Field Championship held at Shippensburg University. Steele now moves on to states which will also be held this weekend at Shippensburg.
____Northern H.S. pole vaulters Keith Steele and Kennedy Shank, along with middle distance ace Kierra Zack, close out their scholastic athletic careers this weekend at the 2015 PIAA (Class AAA) State Track and Field Championships. Joining the seniors at the Shippensburg University venue, will be a precocious group of underclassmen who will compete in the 4 x 800 meter relay. With Zack, sophomore Emma Fisler and freshmen Emily Weaver and Ashlyn Stonge comprise the Lady Polar Bear quartet. Junior Makenna Byers is an alternate.
____The ever-improving Steele captured the District 3 title in stunning fashion last Friday as he cleared 15 feet to eclipse his school record of 14-9. His mark finished a foot higher than runner up placers Scott Goodwin of Wilson H.S. and Damian DiAngelis of Northern Lebanon. Steele is seeded third going into states. After a ninth place finish at states her freshman year, Kennedy Shank finished in a tie for fourth in 2013. Last year, she placed second at states. Shank has been battling injuries all season but summoned an 11-06 effort for fourth place at districts and a trip to states. She is seeded eighth out of 29 competitors.
____The surprise of the season was the girls 4 x 800 meter relay team. Seeded ninth with a time of 9:45.44, the team did not back down at districts as they ran the first heat. Ashlyn Stonge clocked 2:26 for the opening leg. Emily Weaver then split 2:23 on the second leg while Emma Fisler made up ground with a 2:22. Zack ran strong to record a 2:23 which gave the team a 9:34.35 time. In the second heat, Wilson cruised to a District 3 record of 9:12.05 before the field strung out behind them. With two of the top eight teams faltering, the Lady Polar Bears' time held up for sixth place and a ticket to the Shipp.


See the May 21, 2015 edition of the Dillsburg Banner for details.
---
Lightning pushes defending champion Polar Bears out of playoffs
By Andy Sandrik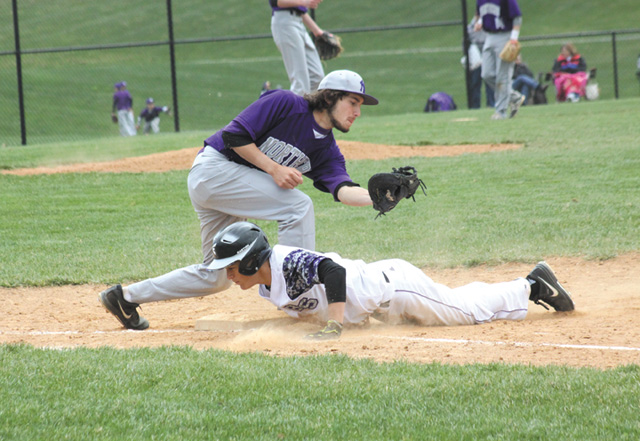 Photo by Mark Ryder.
Nick Sacoman attempts a pickoff at first base.
____ Northern and Donegal were on their way to an exciting finish in Monday's District 3-AAA first round baseball game when Mother Nature stepped in.
____ Then, roughly 100 minutes later, it was the umpire's turn.
____ The plug was pulled on the game and in turn, the season of Brian Robison's defending district champions unceremoniously came to an end.
____ The game will officially be remembered as a 3-1 win for Donegal in five innings.
____ The Polar Bears forced a 3-3 tie in the sixth inning and had the bases-loaded when lightning and thunderstorms filled the skies. They attempted to return to the field when the rain subsided, but sight of more lightning prompted the officials to call an end to the contest.
Per official rules, the game reverted back to the last completed inning, which gave Donegal the win.

See the May 21, 2015 edition of the Dillsburg Banner for details.
---
Wolf Tracks
Rivers in peril
By Dave Wolf



Photo Courtesy, Pa Fish & Boat Commission.
The smallmouth found to have a cancerous tumor.
____ Yes, the river is sick, and yes I've written about the topic for what seems like endless years. What had been a "world class fishery" is no longer.
____ The Pennsylvania Fish and Boat Commission first documented disease-related mortality of young-of-year smallmouth bass in the Susquehanna River in 2005. The continued mortality has contributed to the decline in abundance of smallmouth. Since 2012, the PFBC has unsuccessfully petitioned the state Department of Environmental Protection (DEP) to add the river to the state's bi-annual list of impaired waterways.
____ Although the PFBC "first documented disease related mortality," anglers have seen it for over 20-years—something that the commission claimed was caused by "spawning stress," and later, low water flows that resulted in loss of dissolved oxygen. The DEP has decided that they and the commission and any other agency with staff biologists needed to study the river even more before putting the river on the list of impaired waterways.
____ The PFBC today announced that two independent laboratory tests have confirmed a malignant, or cancerous, tumor on a single smallmouth bass caught in the middle Susquehanna River by an angler late last year and provided to the PFBC. The announcement was made during the PFBC's quarterly business meeting held in Wilkes-Barre in early May.

See the May 21, 2015 edition of the Dillsburg Banner for details.
---